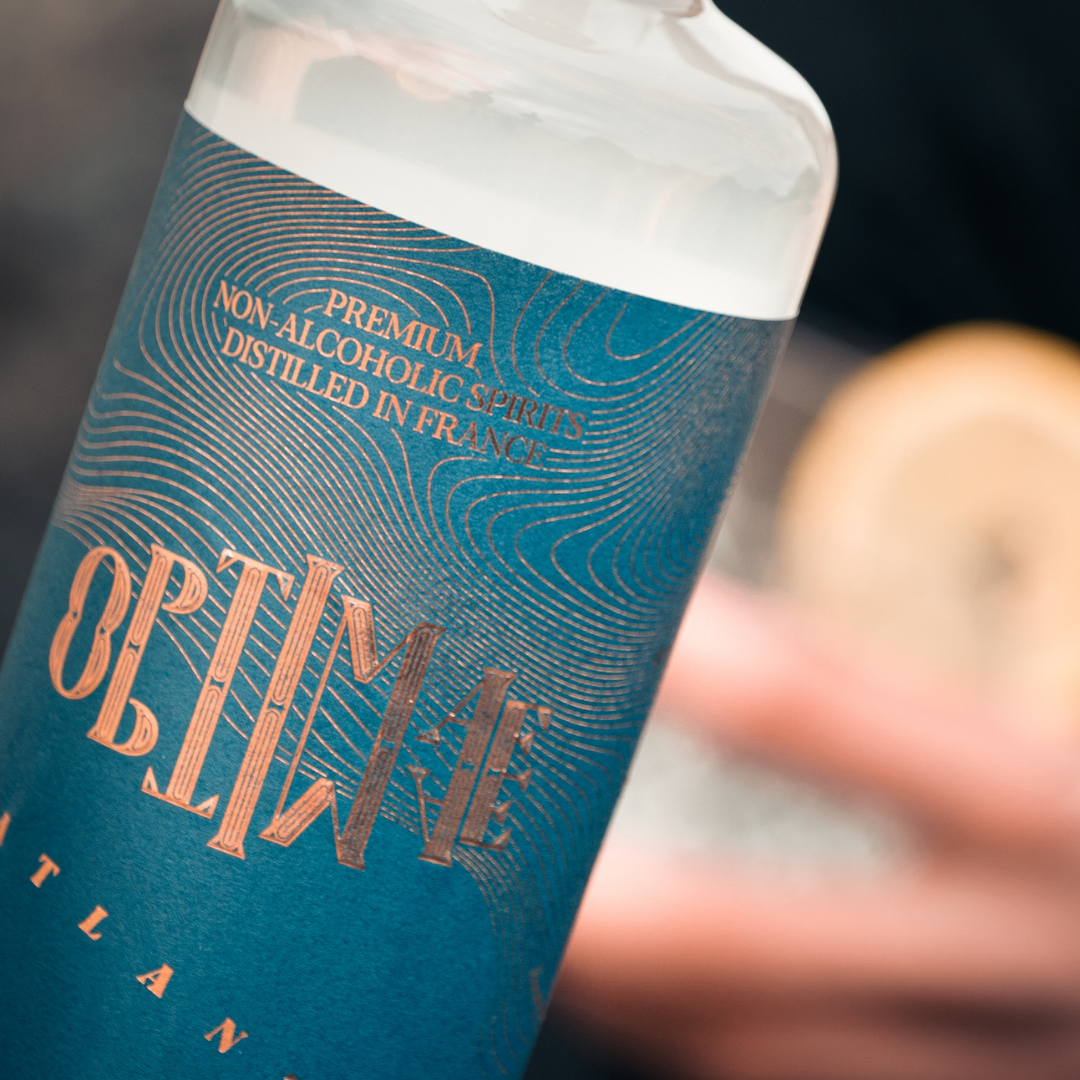 0% alcohol
"Much more than an alcohol-free gin, a blend of botanical distillates."
With Atlantis and Babylon Garden, we offer you a unique taste journey to awaken your senses in the world of non-alcoholic cocktails. Much more than an alcohol-free gin: a blend of botanical distillates. Macerations of plants and berries which are then distilled in a Charentais still and then blended to form an ideal drink made for mixology. A unique taste experience without alcohol. Eucalyptus, Lippia Dulci, Bergamot, Cardamom, Allspice, an overview of the plants and spices used in our recipes. Notes of distant and mythological lands, to offer you a journey to an incomparable taste experience. Discover the organoleptic qualities of an alcohol-free cocktail with Optimae. An aperitif unlike any other. For a more reasoned approach, without giving up moments of conviviality.
0% sugar
"A unique and unconstrained mixological journey."
Designed to replace the aromatic virtues of gin in cocktails with 0% alcohol, Optimae products bring the aromatics of botanicals and break the sweetness of the other ingredients in your alcohol-free cocktails. Alcohol-free and sugar-free, for premium aperitifs without constraints with family or friends. A unique mixological journey, from simplicity to complexity, its composition allows you to adapt it to your desires. Simply lengthened with a tonic and a slice of lemon, or in a more sophisticated cocktail, no or low alcohol, it is a new experience that is offered to you. Also try our products in the kitchen to reveal your dishes.
Without constraints and without deprivation
"An organoleptic power of an alcoholic spirit, in a non-alcoholic cocktail."
Expectant mother ? Young mom ? Sportsman? Simply concerned about your health? Or wanting to reduce your alcohol consumption? Optimae offers you to prolong the pleasure, taking care of your health. Atlantis and Babylon Garden will allow you to rediscover all the organoleptic power of a pleasure cocktail. For an aperitif without alcohol, without sugar, without deprivation and without constraints.